Background
In the fall of 2019, the communities of La Porte County joined together to embark on a momentous effort to develop a new county-wide Action Agenda. Having been thirty years since the county's last plan, and witnessing growth in surrounding counties, a coalition of leaders decided it was time to join together to define a pathway forward.
The Vibrant Communities of La Porte County Movement is a community-wide effort to develop a unified vision. Over a six-month process, over 900 people were engaged in a discussion about the future of their community, generating over 4,000 unique comments, thoughts, and ideas. The Vibrant Communities Action Agenda is the result of this input serving as a roadmap towards making the communities of La Porte County more vibrant and prosperous.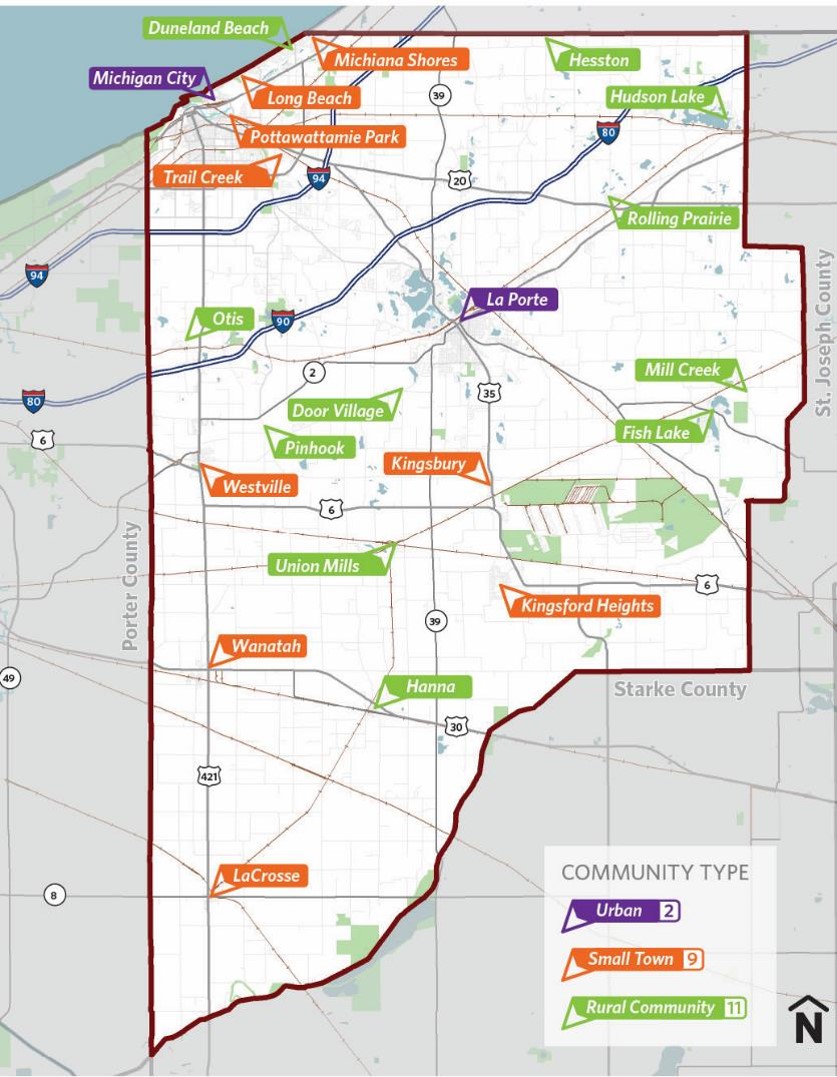 RESIDENTS
All are welcome in the Vibrant Communities movement and have a role in the implementation of action items
PRIVATE BUSINESS
Building the prosperity of the county will have direct results for private business owners by enhancing return on their investments
INSTITUTIONS
Their support in managing services or supporting the launch will have lasting impacts on the implementation efforts of the Action Agenda.
ELECTED OFFICIALS
Serving as decision-makers for local policy brings with it the power to shape community resources.
All Are Included
The Vibrant Communities of La Porte County process is intended to be transparent and inclusive. Vibrancy will occur when the diversity of perspectives and vision of all those who work, live and travel to La Porte County is brought forward.
Encouraging diverse voices through embracing multiculturalism will bring Vibrancy. Involvement of residents of all races, ethnicities, faiths, identities, orientations, abilities, and socioeconimic statuses is needed to improve the quality of life for all.
Through implementation, La Porte County's Action Agenda will strive to reduce barriers and increase opportunities for all La Porte County residents. Ongoing discussions across the many communities of our County will help us reach our collective vision and shared goals.